Public Download For Product
| | |
| --- | --- |
| Supported OC Versions | 2.3.0.2 , 2.3.0.1 , 2.3.0.0 3.0.3.8 , 3.0.3.7 , 3.0.3.6 , 3.0.3.2 , 3.0.3.1 , 3.0.3.0 , 3.0.2.0 , 3.0.1.2 , 3.0.1.1 , 3.0.0.0 2.1.0.2 , 2.1.0.1 , 2.0.3.1 , 2.0.2.0 , 2.0.1.1 , 2.0.1.0 4.0.1.1 , 4.0.1.0 , 4.0.0.0 4.0.2.1 , 4.0.2.0 , 4.0.1.1 , 4.0.1.0 , 4.0.2.2 |
| VQMOD Required | No |
| | |
| --- | --- |
| License type | yes |
| Support | yes |
| Update | yes |
TMD is an Official Partner of OpenCart
View Profile: TMD OpenCart Extensions India
Overview Of TMD OpenCart Public Downloads For Product
TMD Public downloads for the product allows the admin a new way to show product-related information on the product page. The customer will be able to download the attached files. This is essential when a website is selling physical products like air-conditioning or electronic appliances.
This module makes a new option on the product page where the admin can attach files to products.
It helps you to assist your customers by providing complete customer care service and allows the customer to download product attachments.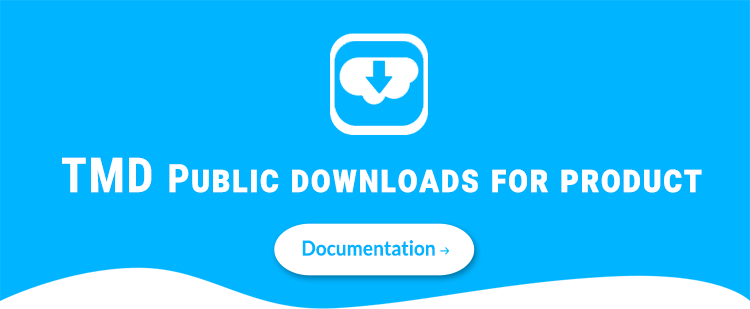 What Does The Public Download For Product Do For You?
---
It gives an option to attach any kind of file to the product in the Admin panel. The download tab will show along with other tabs on the product page.
Attach multiple files to the product.
Enable file types to accessible.
Customers can download the attached files from the product page.
Improve customer relations and Build customer loyalty.
Creates an advanced customer support management system.
Attach Unlimited Types Of Files To Product
---
Admin will see a new section on the product page while editing the product. Using the OpenCart public download product module, the admin can attach the files.
The attached files will be displayed on the product page front end. Customers will be able to download the files.
Admin can select multiple files for single products and all the files are selected from the default media section of OpenCart. All the selected files will be shown in the list view.
And admin can easily remove or add new files and this can be done using a familiar view of OpenCart admin.
Customers Can Download Files From The Product Page
---
When files are attached to the product page by the admin, a new section will be shown on the product page called "public download".
Here all attached files will display in the list view with a given like to download the attached files.
There is no account needed to download the files from the product page. By clicking the download button, files will start to get downloaded.
Thus you can easily add multiple files to the products like product features and reviews in PDF, doc, etc. Enable what kind of files to upload for customer download.
Admin has options to show what kind of files should be accessible by customers. There is a setting where the website can enable file extensions to be selected.
Multiple file extension is available. Either all extensions can enable or enable only a few file extensions. After doing the setting admin can only able to select enabled files extension.
Support Multi-Language
---
1. It has multi-language compatibility.
2. It has an option where Admin can enter all information according to the selected language.
3. When a website uses more than 1 language then the OpenCart public download product module gives the option to enter text in the multiple language tab.
4. Admin can write all text information in the language present on the website.
5. All installed and active language will show in the setting.
6. Admin can write information in more than one language.
7. Customers will see text information in a selected language.
Supports All Themes
---
Public download for product OpenCart module uses VQMOD and OCMOD. It is accessible for all OpenCart themes. The extension works perfectly with all themes available in the market.
TMD has done testing with highly sold OpenCart themes as well as well-known themes such as Journal, Shoppica, Fastor, and Sellya to name a few. However, custom themes, require some additional work. Extensions are plug-and-play.
The Core Features Of OpenCart Public Download For Product
---
1. Attach unlimited all types of files on product from that added by admin.
2. Add a new tab on the product page for direct download.
3. With this extension, you can easily add multiple files to the products like product features and reviews in PDF, doc, etc.
4. Easily upload new files from the product edition.
5. Multiple products in the admin can attach different files for users so all users can download files.
6. Add multiple products download.
7. Custom features.
8. It contains all the basic and advanced functions.
9. Fully customize the module.
10. Show products download on the product page with a new tab.
11. Easy administration.
12. Support multi-language.
13. Support multi-store.
14. No core file overwrite.
15. Easy to install & manage.
16. Ocmod/Vqmod are both available.
Recommendation
---
The module works with all versions of OpenCart 2x, 3x, default theme, Journal Theme v2, journal theme v3, and maximum all custom themes are compatible.
Support
---
For 30 days after your purchase, you can enjoy technical and feature support and this support is if You face any issue during installation or any custom theme.